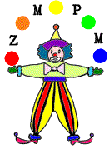 Peace Testimony
World Goodwill
World Goodwill, 3 Whitehall court, Suite 54, London SW1A 2EF.
working for peace and understanding
World Goodwill is an International movement helping to mobilise the energy of goodwill and to build human relations. It was established in 1923 as a service activity of The Lucis Trust ( based on the writings of Alice Bailey, 1880 - 1949). The Lucis Trust is a registered educational charity in Great Britain.
A FORMULA FOR WORLD PEACE & PROGRESS
An affirmation by men and women of goodwill around the world. Men and women of goodwill in their millions, who are convinced
that there is potential for good in every human being
that the human family can live together in right relations and at peace
that right relationship between peoples and nations and between humanity and the earth is the key to unity and world peace
that practical goodwill is the key to right relationships
that the energy of goodwill is the active principle of peace, justice and progress for all humanity;
and affirm their intention
to practice goodwill in all relationships, in all daily affairs and in all attitudes towards those of other nations, ethnic groups, religions and social backgrounds and towards the earth
to support and co-operate with those in positions of influence and responsibility who use goodwill and reason, instead of force and coercion
to encourage, publicise and work for the adoption of goodwill in action by local, national and international groups and institutions
Enough men and women of goodwill accepting responsibility for the establishing of right relationships among people and between nations, and working actively with the principles of unity and goodwill, guarantee a future of peace and progress for the whole human race.