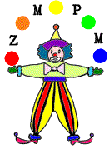 K.E.W. for Peace
PEACE CHILD
...the following extracts are from an address at the Earth Summit (Rio, June 1992) by a 12 year old girl, summing up the aspirations of Peace Children.

"Hello, I am Severn Suzuki speaking for the Environmental Children's Organisation. We are a group of 12 to 13 year old children who have traveled 6,000 miles to tell you adults that you must change your ways. I am here to speak for all generations to come. I am here to speak for the starving children around the world whose cries you cannot hear. I am here to speak for the suffering of children, through stupid wars which were not our doing. I am here to speak for the dying animals who have nowhere else to go. I do not have all the solutions, but when you make holes in the ozone layers, burn down precious forests and make deserts where things grew before, I know who make the problems.
At this meeting, you may be delegates of your governments, business people, reporters or politicians but in reality you are mothers and fathers, brothers and sisters, aunts and uncles. You are all someone else's child!
I am only a child, but I know that I am part of one big human family, five billion strong. We all share the same air, water, land and soil of the planet. So we are all in this together and should act as one single group towards one single goal. I am only a child yet I know that if all the money spent on war was used to end poverty, injustice and improve the environment, what a wonderful place the Earth would be.
At school, even in our kindergarten, you teach us to behave. You tell us not to fight with others, to always respect people, to clean up our mess, not to hurt other creatures, to share and not be greedy, then why do you do the every thing which you tell us not to do?
Well, all the things you do make us cry at night. You grown-ups say you loves us, but on behalf of all the children in the world, I challenge you, please make your actions reflect your words."
Thank you for listening.
Severn Suzuki
PEACE CHILDREN - getting involved.

Peace Child International works with several United Nations agencies to promote United Nations initiatives in which young people can become involved. Peace child is about giving today's children the confidence to create a better tomorrow.
Peace Child International
The White House
Buntingford
Herts
SG9 9AH
United Kingdom