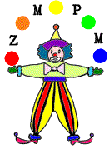 PEACE Spotlight:
Vera Brittain (1893-1970)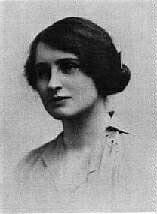 Vera Brittain was born in Newcastle-under-lyme, Staffordshire, and was raised in Macclesfield, Cheshire with her only brother (two years older) who died in the First World War.
Vera's Fiancee (a Family friend) Roland Leighton also died in the War. Vera served as a field nurse between 1915 - 19 and saw first hand the unremitting suffering involved on the Western Front.
Vera was an early advocate of pacifism and feminism. She married George Catlin (a Political philosopher) in 1925. They had two children (Shirley Williams, politician from the 1970s was her daughter).
Vera became a writer in the post First World War period (she was an Oxford University Graduate in History) and wrote a well-read anti-war classic book including her views and experiences in the First World War (Testament of Youth, published 1933) when, "The World was mad and we were all victims". She wrote the book to release her deeply felt obligations to the dead but also with the conviction that, for those who had survived, nothing mattered so much as to persuade the world of the criminal futility of war.
In 1937 Vera joined The Peace Pledge Union and spoke widely at pacifist meetings. She became a regular contributor to numerous pacifist publications. She chaired "The Peace News" Newspaper board from 1958-1964, during the period of its radical commitment to non-violent direct action and she actively supported the CND, The Anglican Pacifist fellowship (she was a practising Anglican), Christian Action, The Woman's International League for Peace and Freedom and The Fellowship of Reconciliation.
Vera published 29 books in all. She travelled widely lecturing throughout Great Britain, undertaking seven lecture tours in Canada and the USA between 1934 and 1959. She also lectured in Holland (1936), Scandinavia (1945), Germany (1947), India and Pakistan (1949-50) and India (1963).