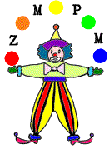 Peace & Judaism
The Hebrew term for peace is Shalom, implying also completeness and well-being: the common Jewish greeting is "peace unto you". The vision of ultimate peace was given to the world as an essential element of the messianic ideal by the Hebrew prophets (Micah,4:3: Isaiah 2:4, 9:6).
The last of the 18 Benedictions is an invocation for peace. Peace is enhanced in the world by scholars, and the rabbis stated that God, one of whose names is peace. (Shabbat 10b), knows no vessel more full of blessing for Israel (Uktzin 3:11).
Yet the traditional Jewish ideal was not pacifist, and it was always conceded that war can in some circumstances be justified. In modern times, Jews, by virtue of their religious tradition as well as of their unique international position, have played an important part in international peace-movements.
Jewish Nobel Peace Prize Winners include T.M.C. Asser, who represented Holland at International Peace Conferences, and A.H.Fried, founder of the German Peace Society. A society for the abolition of war was founded in 1869 by Eduard Lowenthal. I.S.Bloch gave the first impetus to the establishment of the Hague Peace Tribunal and S.Levinson suggested the Briand-Kellogg Pact of 1929 outlawing war.
C.Roth