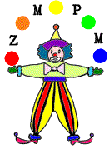 PEACE Spotlight:
Bertrand Russell (1872 - 1970)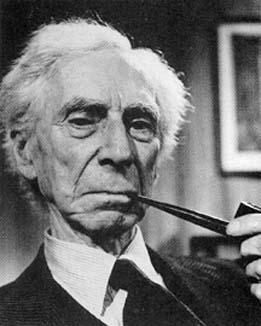 Bertrand was born at Trelleck, Monmouthshire in 1872.
Both his parents died early in his life, and he was brought up by his grandmother Lady Russell.

He was privately educated and he was an inquisitive, free thinking and peace loving youth. At the age of eleven he developed a taste for Mathematics which he excelled at, eventually gaining a first-class honours degree at Cambridge University (1894).
Writing too was an early interest and talent, it being the result of prodigious reading. Betrand converted his degree into a lecturing job and was set for an Academic life with writing when the First World War broke out.
Bertrand was totally Anti-World War 1 and, in the war years (1914-18) became a conscientious objector. He lost his lecturing job (1916) because of his beliefs and also spent some weeks imprisoned for his anti-war activities (1918).
Bertrand spent some time lecturing in the USA and was in America writing his best selling book "A History of Western Philosophy" at the time of the Second World War (1939-45).
As a well-read man of reason, Bertrand was against the mass killing involved with the atomic bomb and he and Albert Einstein initiated, a world-wide scientists anti-nuclear rhetoric (after the testing of the H-Bomb in 1954).
The Russell-Einstein Manifesto declared the pro-life stance of scientists. A now ageing Russell declared "What I want is some assurance before I die that the human race will be allowed to continue." Bertrand with others set up CND (campaign for Nuclear Disarmament - 1958) which became a focus. Russell discontented with a lack of action, then set up the Committee of 100, which promoted more direct action. This led Russell to sit down protest that led to a further few days imprisonment at the age of 89 years.
A peace-lover throughout his life, Russell always believed in Reason and wrote that his long life had been guided by three things - the search for love, the longing for peace and the unbearable pity for mankind. Let the last words be Russell's own -
" Love is wise, hatred is foolish "