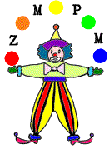 On Virtues and Vices
Faith, Courage, Valour, Intellect, Power and Chivalry.
These virtues are essential for all times and places.
People need not be afraid of any troubles if they have these virtues. The first of these is faith.
The letter with a proper address can certainly reach its destination provided it bears the proper postage and mailing formalities irrespective of the distance. It can be the next street or a far off place. Likewise God doesn't discriminate between people and places. Our faith, that is, our addressing the letter, must be proper.
The faith must be unwavering and total. It should not have any doubts. Love must be selfless. It is like a postage stamp. Selfishness is of no use here. Prayers reach God only with the proper postage, that is, love. If man has no faith in himself he cannot have faith in God. Such men cannot reach God, so, every man should develop faith. Faith is essential in all walks of life. Faith is the heart of all endeavours. Nothing is impossible for faith. Our belief changes every minute.
We say "Yes" now, later "No". For God is always "Yes". "No"and "Yes" are temporal and related to the tongue. But faith is eternal and related to the heart. It is thousands of years since the generation of man. But he is unable to understand human nature. He reads many books; listens to teachings, sees many things, passes through vicissitudes, anxieties and worries. But he is unable to foster a strong faith. Faith could have ensured a universal family. The Vedas endeavoured to teach this faith. Brahma (God) has no limits. The human family is also limitless. This family includes the flora and fauna around us. All these living beings belong to an undivided family.
This sound peculiar but every man has four mothers:
Truth is the first mother. Second is righteousness, the third, love and the forth is peace. Man should endear himself to all these mothers. But man distances himself from all of these and adopts four other mothers They are injustice, disorder, falsehood and unrighteousness. And hence man suffers all his life. Man should return to his original mothers. He should love them. These mothers should not be allowed to suffer. Man cannot find his happiness as long as his mothers are unhappy.
God's creation is full of mysterious things. As there are six virtues, there are six vices. These are desire, anger, greed, worry, lust and jealousy. The mind is the master of all these. Man is unable to master the mind. He enslaves himself to the mind and hence his submission. He has to exercise his discretion as to which suitable virtue is to be adopted. Man seems to be a slave of anger, jealousy and greed. Mans mind is poisoned by these. Therefore his deeds are poisonous. Man should convert these into love. Man has forgotten love. His desires are mistaken as love. What he likes is not love. Love has no preferences or likes. Selflessness is love. It does not expect any return. It is beyond all quality's.. Man's has eschewed it. He became a slave to self. This is worldly, it is not spiritual, Spiritual love has no limits.