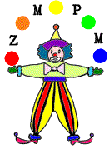 Poets Page
"God is the author, men are only the players, these grand pieces which are played upon earth, have been composed in heaven".
Balzac
The world is wide, in time and tide, and God is guide, then do not hurry,
That man is blest, who does his best, and leaves the rest, then do not worry.

Charles F Deems
On a clear day rise and look around you,
And you'll see who you are.
On a clear day how it will astound you,
That the glow of your being will outshine every star.
You'll feel part of every mountain, sea and shore,
You will hear from far and near,
A world you've never heard before,
On a clear day, on that clear day
You will see forever and ever and evermore.

Alan J Learner
O happy he who still hopes,
That he can emerge from errors boundless sea,
What man knows not, is most needed by man,
And what man knows for that no use has he.

Goethe
Tomorrows Peace!
Tomorrow is an old deceiver, and his cheat never grows stale.

Samuel Johnson
O world, as God has made it, all is beauty,
And knowing this, is love: and love is duty.
What further may be sought for, or declared?

Robert Browning
This world is full of beauty, as others worlds above,
And if we did our duty, it might be full of love

Gerald Massey