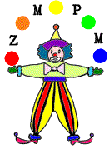 Kids Korner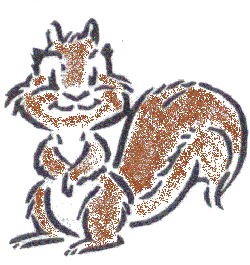 SAMMY SAYS..... So here I am at the top of the mountain and it's a really special place, bathed in silence. Not many squirrels get this high - they are content in the woods.
When you do get this high you get used to traveling solo, but - the higher you rise the more you see - and I've seen some sights.
So what's it all about? We are born, enjoying our body and our senses, grow big and immobile and finally fall over. To what end? Today is a gift - so we call it - The Present.
Yesterday is a basket of ashes, the future is not ours to see. And so it in the present that we search for the eternal, for the everlasting in the midst of the temporary, the transient. That search starts when we are born and continues until we die. We are all pilgrims - knowingly or unknowingly searching - so - happy searching.
I'm spending one night up the mountain and tomorrow I'm heading back to my family in the woods, with a bagful of travelers tales and a special welcome home. But I have decided on a message for my gravestone - "Here lies Sammy A Squirrel, a humble pilgrim, through all the trials, he did his best. Gone but not forgotten.. Gloria in excelsis deo".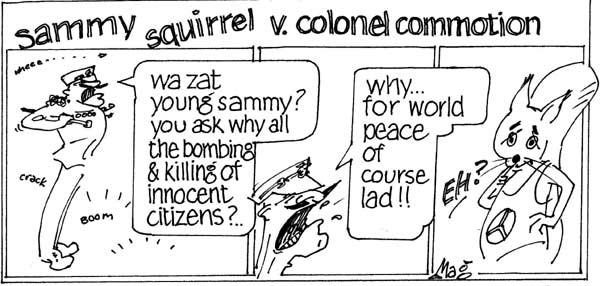 Rules to live by

I have got four things to live by:

1) Don't say nothin' that will hurt anybody.
2) Don't give advice, nobody will take it anyway.
3) Don't explain.
4) Don't complain.

Edward Scott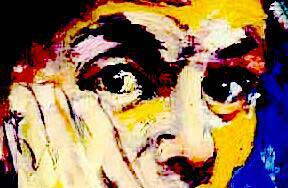 THAT'S LIFE BOY
1) You can't Win.
2) You can't break even.
3) You can't even quit the game.


Ginbergs theorem
PEACE NOW
Time is - The present moment, well employ
Time was - Is past, thou canst not it enjoy
Time future - is not and may never be
Time present - is the only time for thee.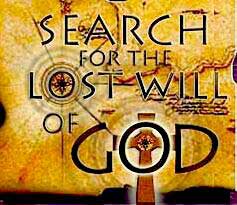 Schoolroom Lesson
Teacher -
Johnny, Name me a great time saver?
Johnny -
Love at first sight, miss